Thermo-Weste
beschreibung
Karo 4x4 cm
Reißverschluss
2 Taschen
Verlängerungsklappe hinten
Ripp am Kragen
spezifikationen
| | |
| --- | --- |
| Industrie | Lebensmittel,Natur & Erzeugung,Facility Management |
| Produktserie | Made in Europe |
| Produkttyp | Weste |
| Material | EQ 200 ELKA QUILT |
| Komposition | 100% Polyester 200g |
| Db No | 1630704 |
---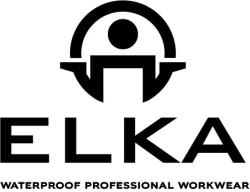 In Nordeuropa hat Thermobekleidung traditionell einen hohen Stellenwert. Materialen müssen äußerst flexibel im Hinblick auf Temperaturverän derungen sein und gleichzeitig atmungsaktiv sein. Unser Sortiment umfasst mehrere Farbkombinationen. Die Produkte finden in verschiedensten Branchen im Innen- und Außenbereich Anwendung. Unsere Thermobekleidung ist isolierend und besteht aus drei Schichten, welche im Hochfrequenz-Schweißverfahren verbunden werden. In der Farbe weiß eignen sich unsere Thermoprodukte vor allem für die Reinigungsindustrie, da sie bis zu 90° C (Kochwäsche) waschbar sind.
ELKA - Since 1958
(DE) At ELKA we operate a sustainable business that has continually developed and manufactured waterproof workwear products of the highest quality since 1958.
ELKA remains innovative, flexible and create solutions that lie outside the traditional framework. At ELKA we put our customers and dealers in absolute focus. Only through quick and quality-conscious service, can we ensure our customers a positive experience
Know-how is our most powerful resource and a high momentum ensures that we can continue to be flexible and innovative. Our focus is on your needs!
Thermo-Weste
Number 162515010005
€ 0,00