A WORKPLACE THAT REQUIRES THE CORRECT WORKWEAR
Denmark is surrounded by water, making fishing a traditional and natural business in Denmark. Since ELKA's foundation in 1958 one of our main objectives has been the outfitting and protection of fishermen on the Danish fishing fleets. After sixty years of sending these heavy duty garments out to sea to work in severe weather conditions, we are proud to say that they stand up to the test every time. Maybe you have noticed the yellow ELKA braces around the dock areas?
FISHING XTREME – CORE COLLECTION
The Fishing Xtreme is the core collection made of 100% waterproof heavy duty PVC/Polyester. The products are simply designed, always in solid florescent orange or with navy contrast, in a relaxed fit that makes it ideal for layering. The wide collection of oil and cold resistant garments with the yellow ELKA braces is known for the high durability and used by fishermen all over the world for all-purpose fishing.
Fishing Xtreme was where ELKA started out and we have collaborated with fishermen through more than 60 years to develop a range of clothing that live up to the requirements when working in this extreme environment. Quality and function go hand in hand to protect against the extremes of nature.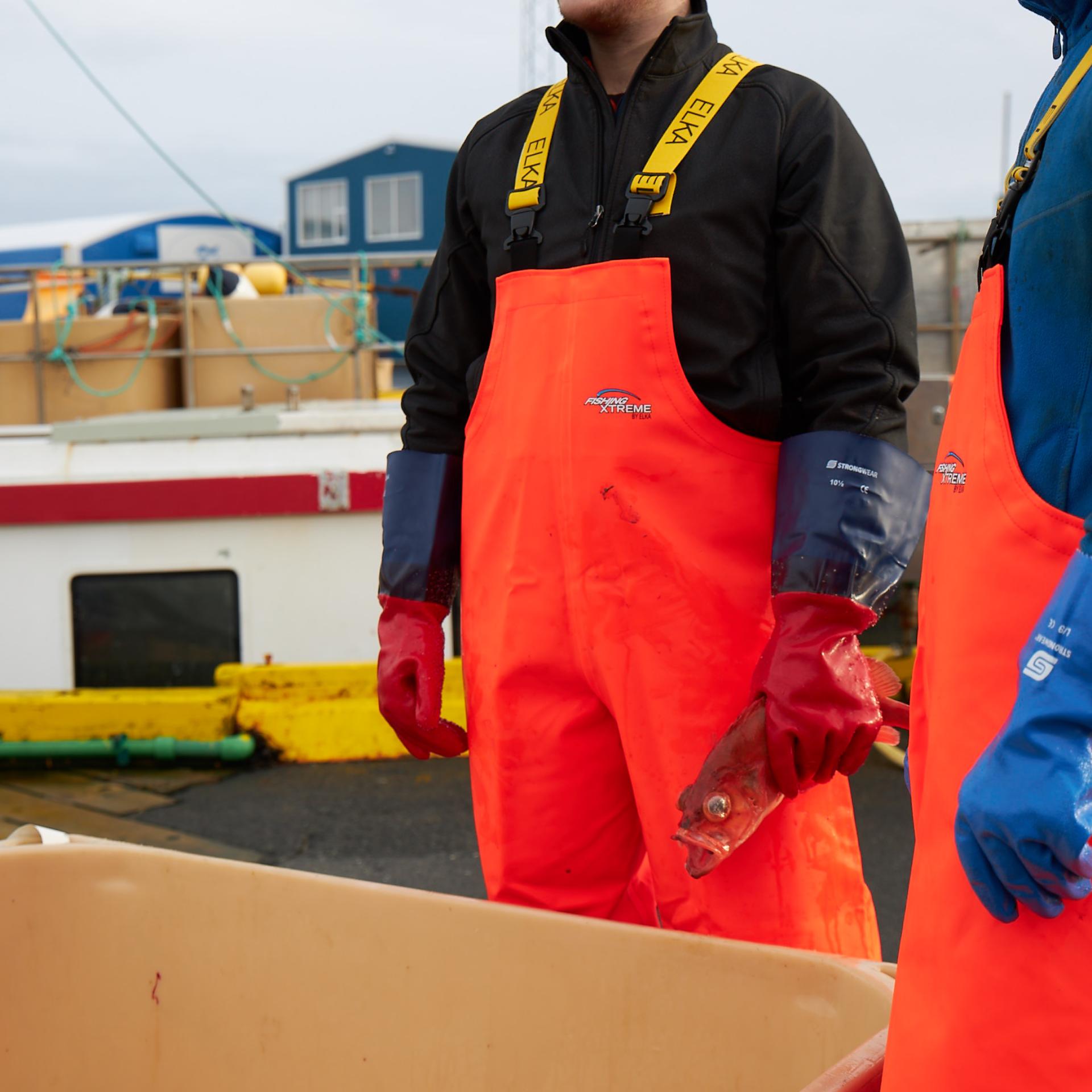 UNLIMITED – PREMIUM COLLECTION & HIGH VISIBILITY
The UNLIMITED collection features a range of high visibility florescent yellow and navy contrast garments with reflective details, which provides safety both on the ship as well as when working on the docks. ELKA UNLIMITED is the premium collection of garments produced in a soft and heavy duty PVC quality with oil resistance and excellent cold-weather properties. The products have high end Prismatic reflective tape, with a highly efficient return of light. A brighter and tighter beam extends much further giving prismatic tapes an operating range beyond the thousand-foot mark.
The relaxed fit of the products makes them ideal for layering and the longer back panel provides added protection, while working at sea. These top of the line products also offer neoprene cuffs as a standard feature as well as extra reinforcements in the most exposed areas of the torso and legs for extra abrasion resistance and durability.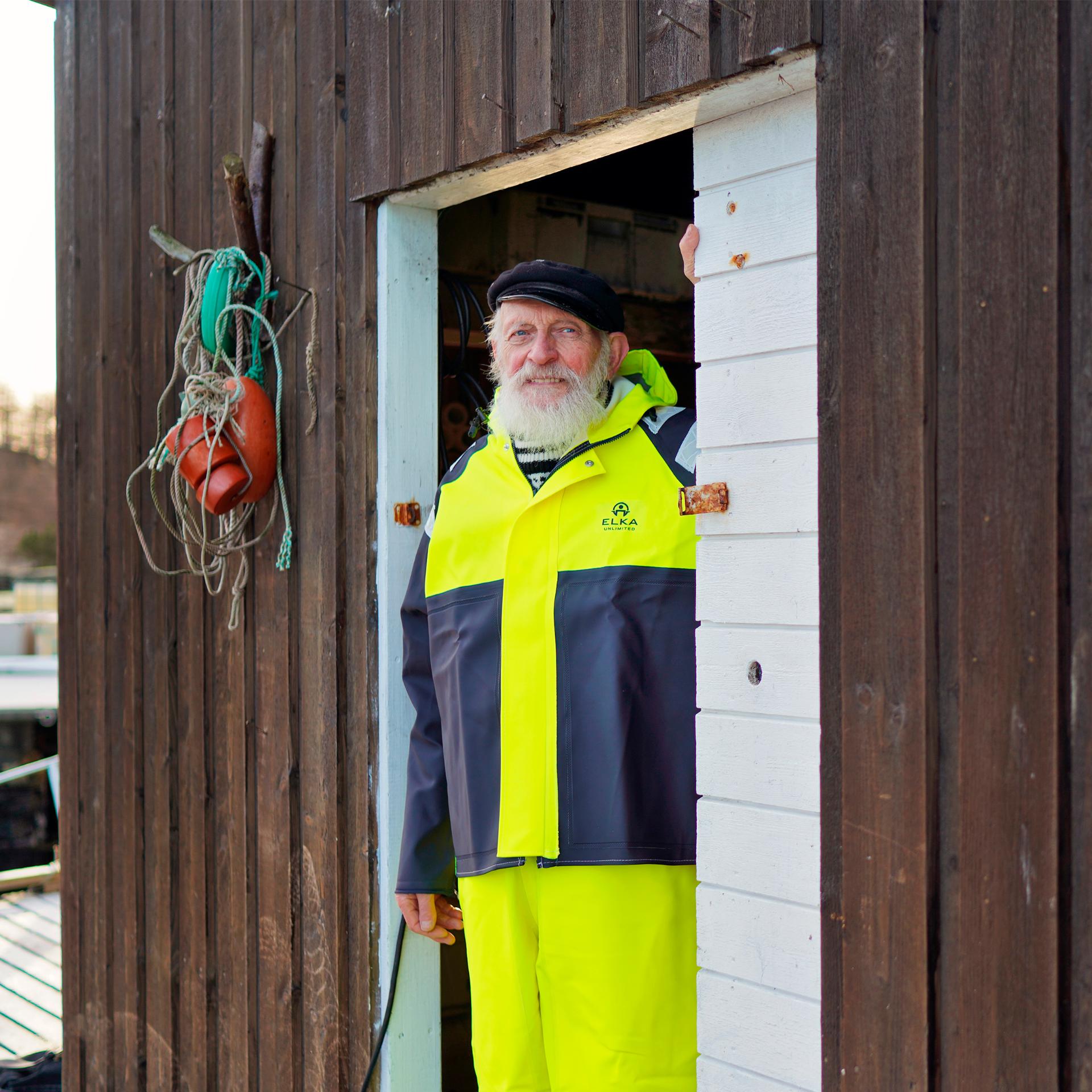 FISHING SHIELD – THE TOUGHEST 2-LAYER FISHING WEAR
The latest development within our fishing range. A two layer product with tough cordura on the outside, for maximum abrasion resistance and a welded, stretchable PU/ nylon inner layer to gurantee absolute waterproof abilities while working the high seas. The products have been tested under extreme conditions by members of the Canadian fishing fleet. The excellent tear strength and high resistance to abrasion makes these products the toughest on the market and are wind- and water resistant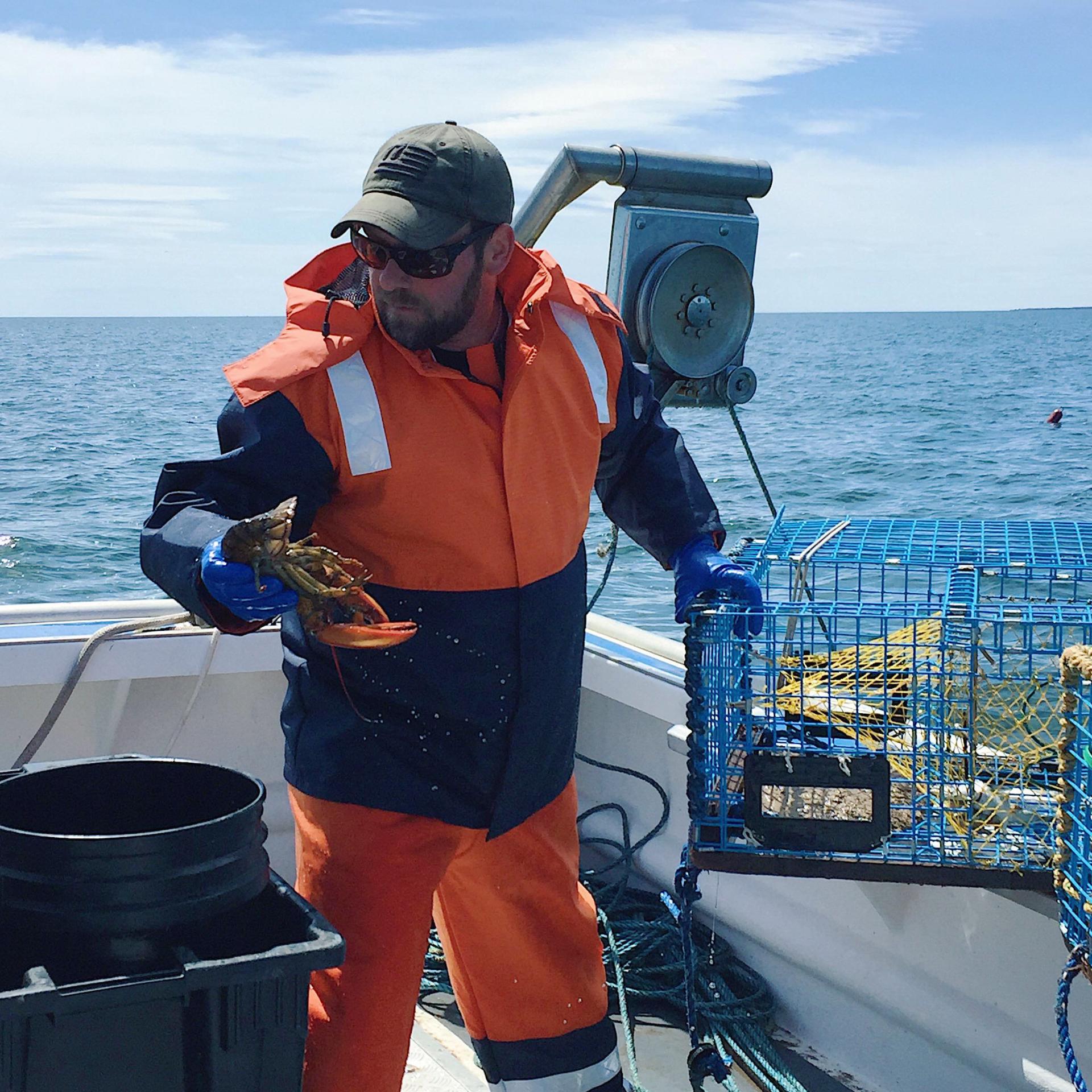 NORDIC FISHING – FLEXIBLE AND STRETCHABLE MATERIAL
The Nordic Fishing collection is developed in collaboration with European fishermen, to provide garments where focus is on the freedom of movement compared to traditional heavy duty PVC. Working in this industry sometimes requires a tough and durable garment, which at the same time is flexible and stretchable. This collection of workwear is comprised of a variety of medium duty PVC fabrics, where a lighter and stretchable material on the back and hood enhance comfort and movement. All fabrics are oil and cold resistant and with a focus on details and functionality.
The jacket is made shorter, and the sides of the bib and brace is made higher, to make sure the water does not come inside while working. This creates much freedom of movement but does not compromise the waterproof qualities. The high chin offers possibility of tight closure around the head, preventing water and wind from entering.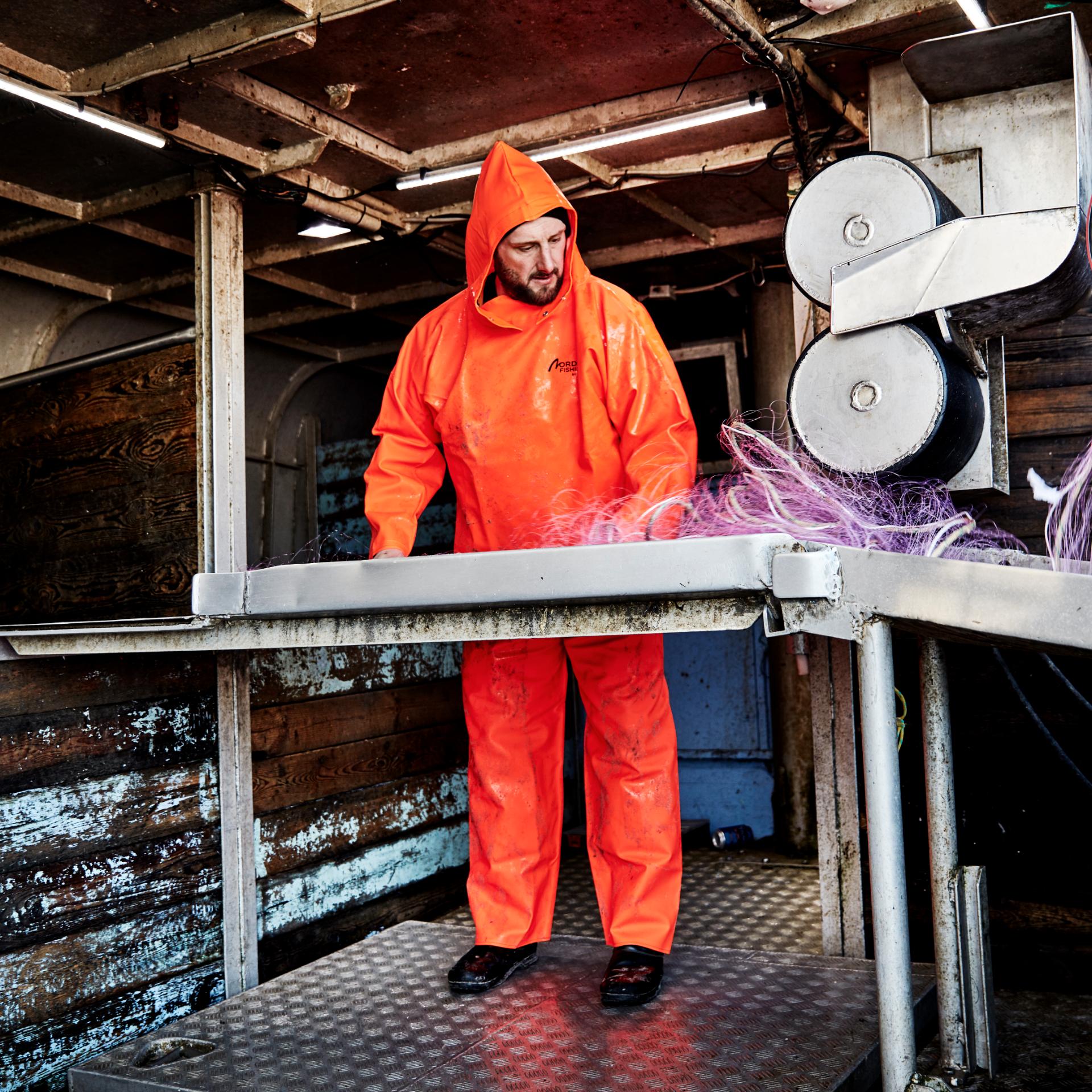 ELKA WADERS – FLEXIBLE AND STRETCHABLE MATERIAL
Chest and thigh waders have occupied a central position in ELKA's product range for many years to satisfy the demands made by angling and deep sea fishing. Our European fabrication in soft, hardwearing 600g PVC/Polyester guarantees outstanding comfort and durability.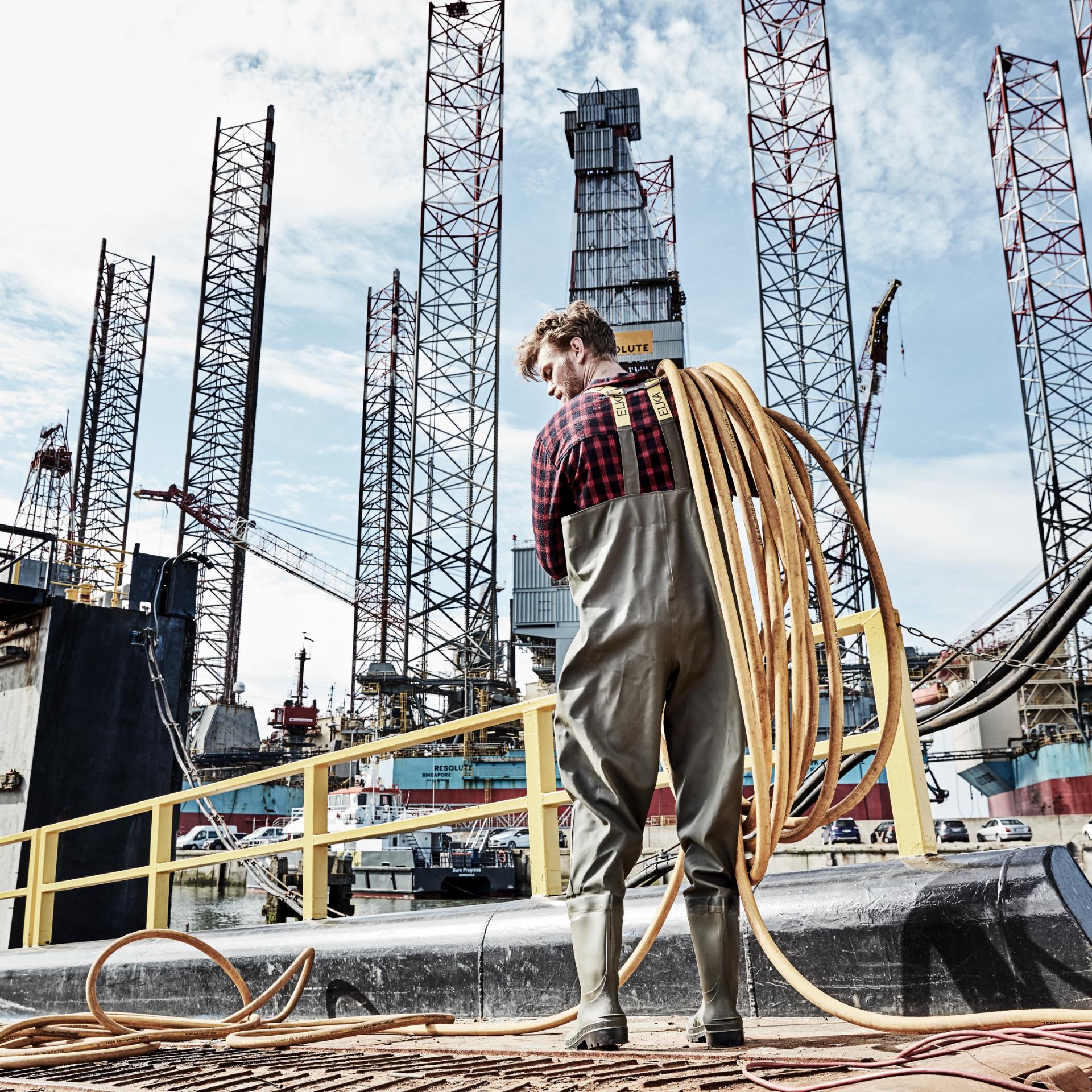 EUROPEAN PRODUCTION
With a background in the frigid winter temperatures of Scandinavian fishing ports Elka provides protection from the elements with technological know-how and a wealth of experience used to produce waterproof garments.

The ELKA range of clothing for commercial fishing and food processing is based on more than 60 years of experience with wind- and waterproof workwear for professionals. Through many years of dedication to the European fishing industry, we have developed a wide assortment in close co-operation with the professional fishermen, who have great demands in relation to strength, comfort, and functionality.
Our garments have been handmade in our own factories since the 1958. Our customers benefit greatly that we are able to offer production at our own European factory. This ensures e.g. a high uniformity in quality, great flexibility and a short delivery time of only 4-6 weeks.
PRESS BUTTONS – PRYM
Original Prym snap button system. All press buttons are top-coated massive brass to prevent rust and corrosion. Top of the line German quality.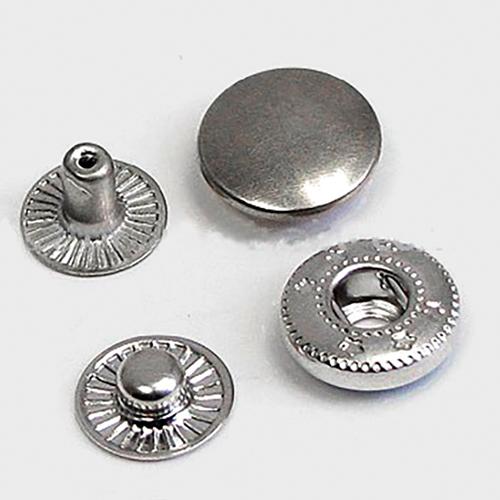 ZIPPERS – YKK
We use high quality YKK zippers in our products, as they have been tried and tested in extreme weather conditions over the years.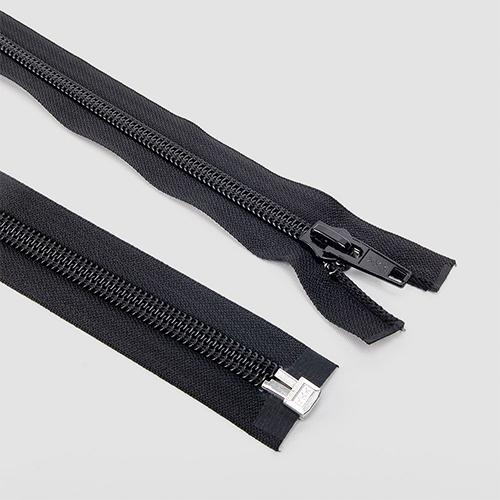 FIX-LOCK BUCKLES – ITW NEXUS EUROPE
Buckles that stays closed under tearing, in a plastic quality that does not break easily.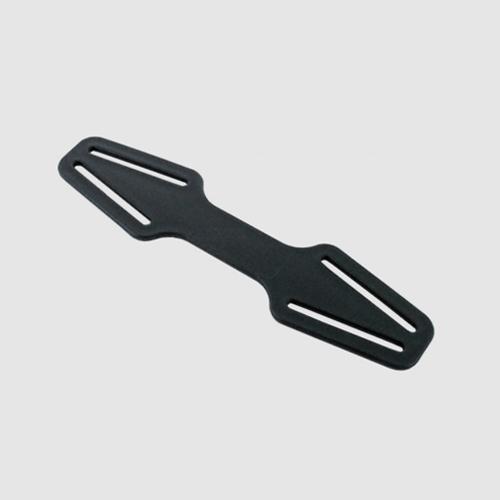 FABRIC
We work with European fabric suppliers, to ensure delivery of a continues high quality and short delivery times.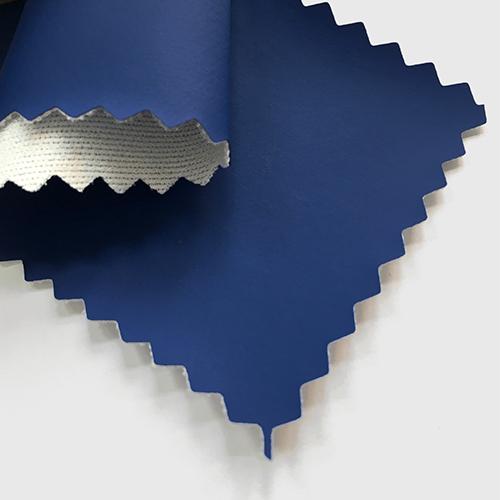 THREAD – GÜTERMAN
We use top quality thread to ensure the lifespan of the product.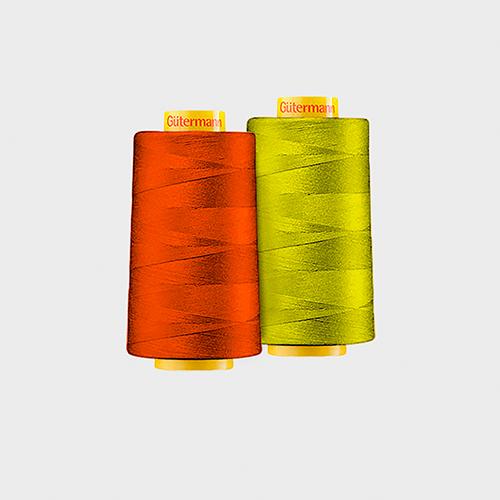 ELASTIC FOR BRACES – PFEIFFER
Elastic webbing which keeps the quality and elasticity after strenuous use.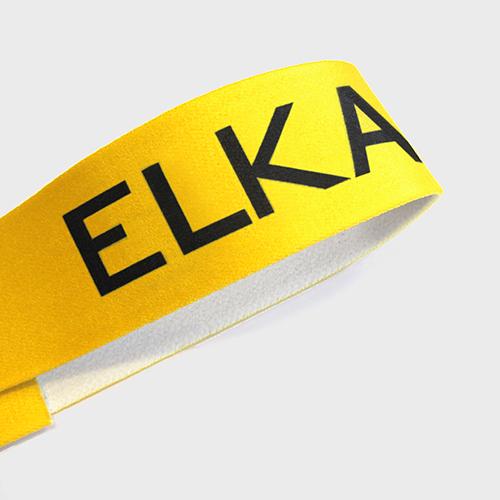 PRISMATIC REFLEX
Prismatic reflective tape has a highly efficient return of light. A bright and tight beam extends much further giving Prismatic tapes an operating range beyond the thousand foot mark.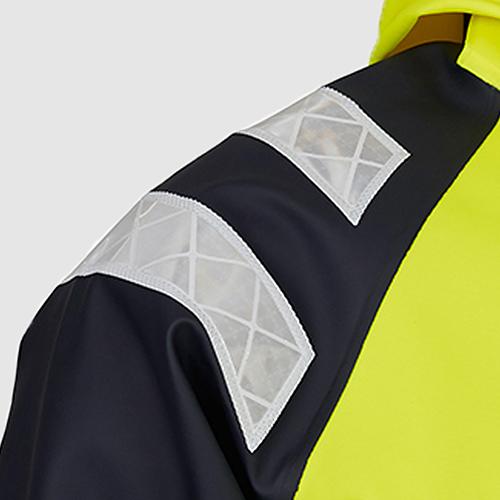 REFLECTIVE TAPE
Reflective tape disperse light back in a wide spread, making it extremely bright up close but not as bright at a distance.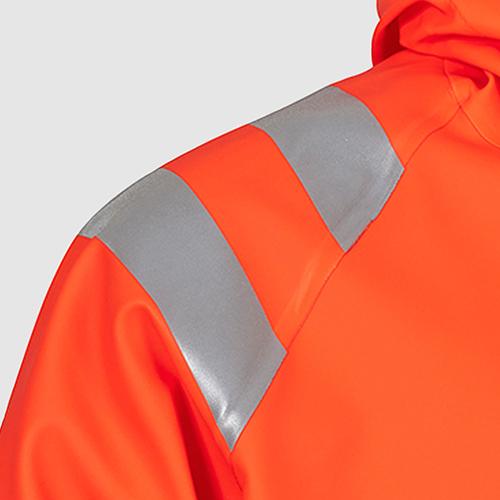 ELASTIC CUFFS
Elastic cuffs is an effective way to reduce the amount of penetrating wind and water in the sleeve.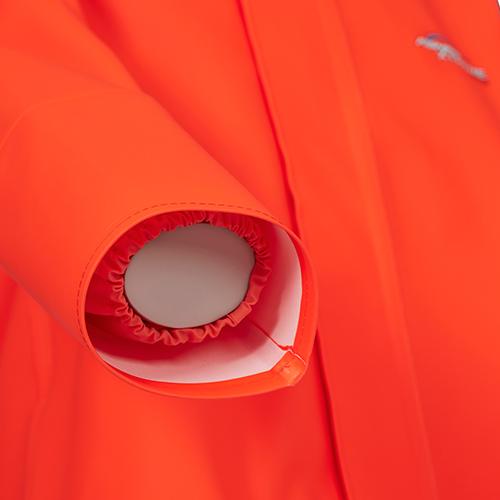 NEOPRENE CUFFS
Neoprene cuffs closes tightly around the wrist and is the most optimal way to prevent wind and water from entering.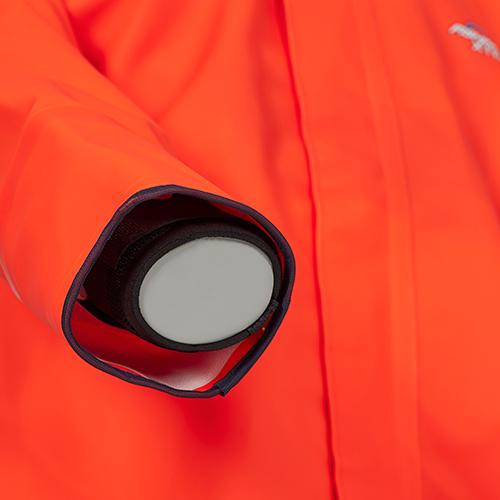 ELKA THERMAL - LIGHTWEIGHT AND COMFORTABLE
ELKA thermal clothing is warm and ideal in environments with variable temperature changes and in cold stores. The clothes are lightweight and comfortable to wear and offer good freedom of movement. The thermal products are available as a 200 g/m² or 280 g/m² quality and adapted to the food industry in several ways.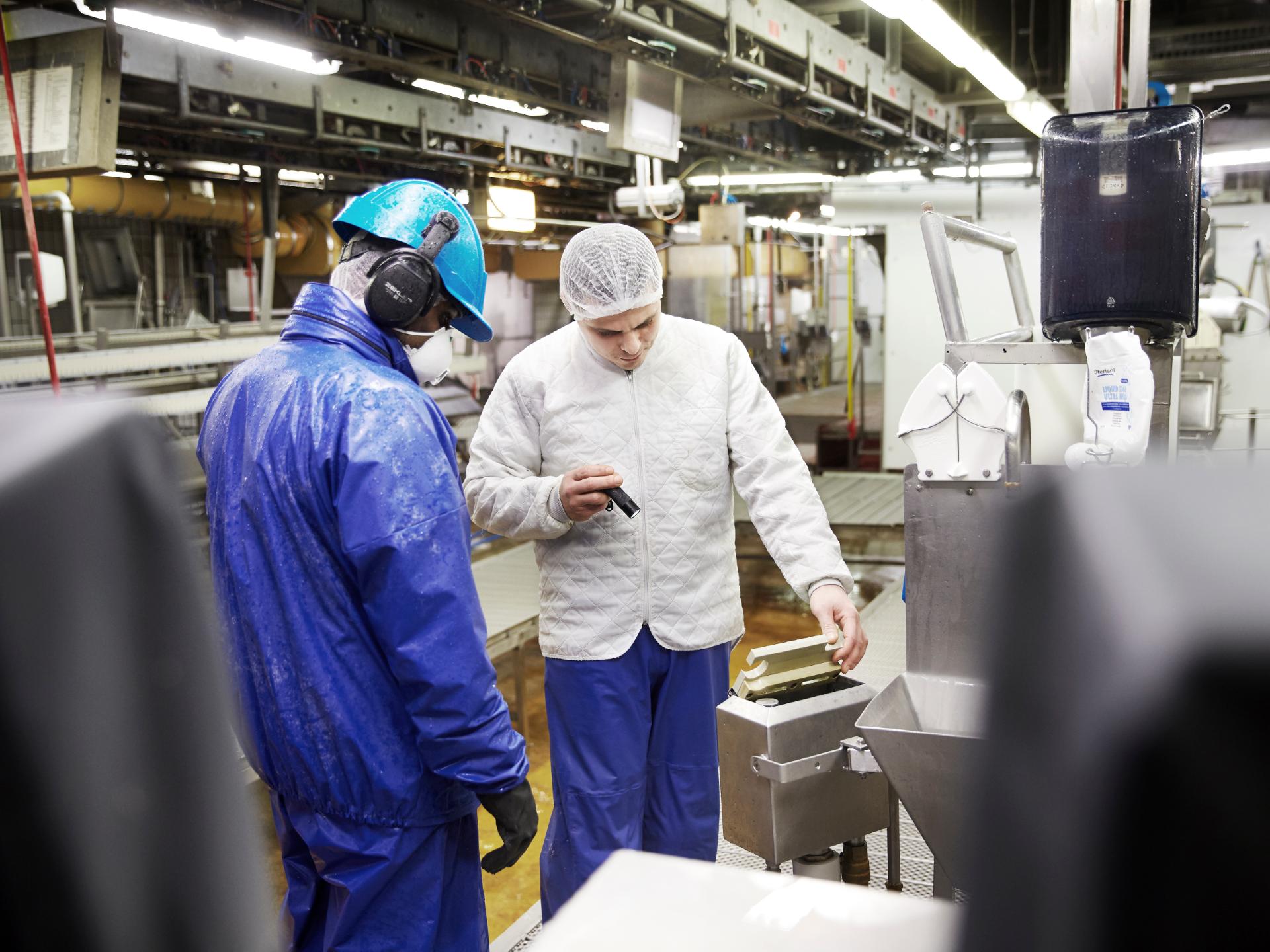 ELKA FOOD - APPROVED FOR FOOD CONTACT
ELKA FOOD is ELKA's "Glass & Fork" branded products. A "Glass & Fork" product can be used as waterproof clothing for tasks in the food industry, e.g. in slaughterhouses, in fishing industry and in packing plants. The product is EN 1186 migration tested and approved for short-term contact with food, up to 10 minutes.